MIART 2021
FAUSTA SQUATRITI NEL TEMPIO DELL'ARTE ESATTA
Reconstruction of Fausta Squatriti's historic solo exhibition Sculptures et Collages at Galerie Denise René - Rive Gauche, Paris 1982

Galleria Bianconi is delighted to present a solo booth by Fausta Squatriti (Milan, 1941) titled "Nel Tempio dell'Arte Esatta". The project, realized in collaboration with the Fausta Squatriti Archive, features the reconstruction of the historical solo show by Fausta Squatriti titled Sculptures et Collages held in 1982 at Galerie Denise René – Rive Gauche in Paris.

The solo exhibition put in dialogue two very important cycles of works, Dark Sculptures and Physiology of the Square, both focusing on the concept of "geometry" as an artistic language.

Quoting Giulio Carlo Argan in his essay (from the catalogue of the solo show at the Galerie Denise René, Paris, 1982) "Geometry, which once seemed to be the restricted field of rationality, is in fact much more extensive than the unconscious ".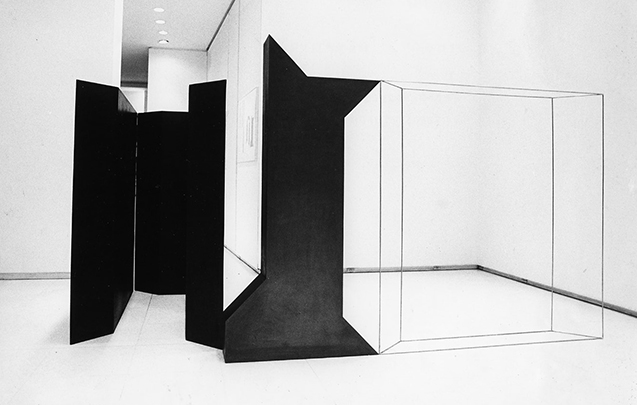 Archival images - Courtesy Fausta Squatriti Archive

In Squatriti's work geometry is not pure mathematic calculation, but it is enhanced with pictorial vibrations dense with light and poetry. In Physiology of the Square the shapes are obtained through the collage of primary elements, triangles, squares, painted with dozens and dozens of layers of watercolour that give a unique emotional intensity and depth of refined beauty. The same thing happens for the Dark Sculptures, it is not by chance that Argan writes: "[..]. This geometrical sculpture shrinks from the centrality of gravity, of mass. As if aware of the memory of the preceding figure and foreseeing the one to follow, the forms stretch, the lines incline, rectangles become trapeziums, straight lines become oblique. previous figure and presenting the next, the shapes stretch, the lines incline, the rectangles become trapezoids, the straight lines become skewed. […] This lucid geometry is not only sensitive, but also fragile, in danger and, in its turn, dangerous".

The project is accompanied by the extensive original archival documentation from Fausta Squatriti Archive.

September 17th - 19th, 2021
Pavilion 4 - Booth B-84/A-83
Established Masters Section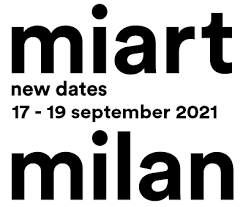 ︎
︎